The Problem
The Eston Hutterite Colony is located near Kindersley Saskatchewan.  The Colony is a mixed farming operation with a large egg production operation and has produced eggs for the Saskatchewan market.  
To keep up with the increasing egg consumption market, they decided in 2020 to expand and build a new chicken layer barn with a state-of-the-art 26,600-square-foot egg production facility.
The Colony had the following requirements for their new layer barn:
Create the best environment for the laying hens

Advanced barn climate monitoring and control

Automated egg-handling systems

Remote monitoring and control

Automated manure handling systems

Select experienced solutions providers to design and build the new egg production facility.
The Solution
The Fairville Colony selected Kaiser Ag Solution's "Kaiser Poultry System" for their new 26,000-bird egg layer production facility.  They chose the Maximus Poultry House Controller to automate, monitor and adjust the poultry, egg-handling, and building climate control equipment to meet the Colony's automation requirement.  The Maximus PLC controller monitors and controls the following parameters:
Temperature

Humidity

Ventilation

CO

2

NH

3

Lights
Water

Feeding

Power management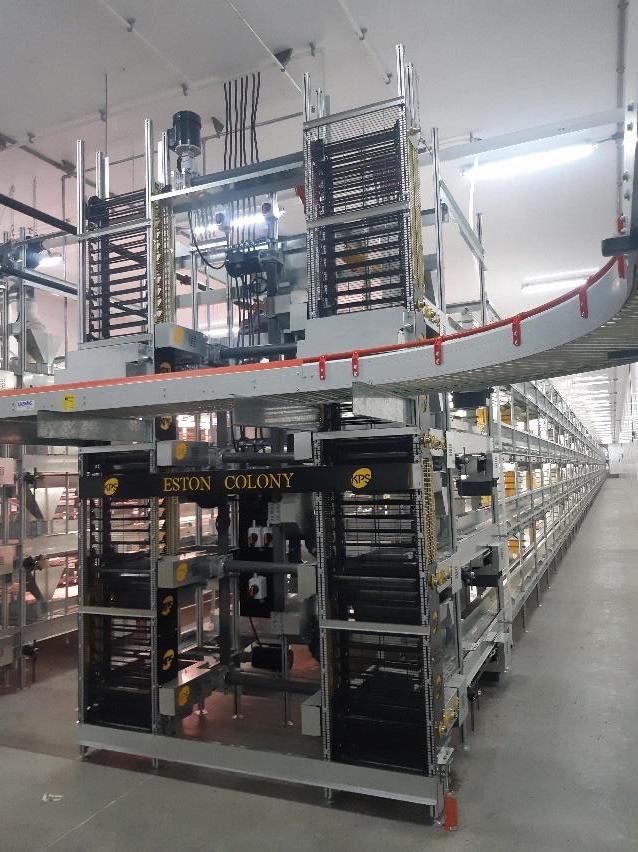 The Services Provided
Kaiser Ag recommended Current Group to the Eston Colony for a price to design, procure, and install the control and power systems.  Our design responsibilities included:
Designed the main power supply to the facility

Created wiring schematic drawings for power distribution and equipment control

Electrical layout drawings

Designed and built the MCC panel (Motor Control Center).

Designed and built the VFD panel, including Siemens Sirius soft starts 

Design and built the PLC panel to house the Maximus Poultry House Controller

Installed power and control cables from the panels to the end devices

Electrical certification to a CSA equivalent SPE-1000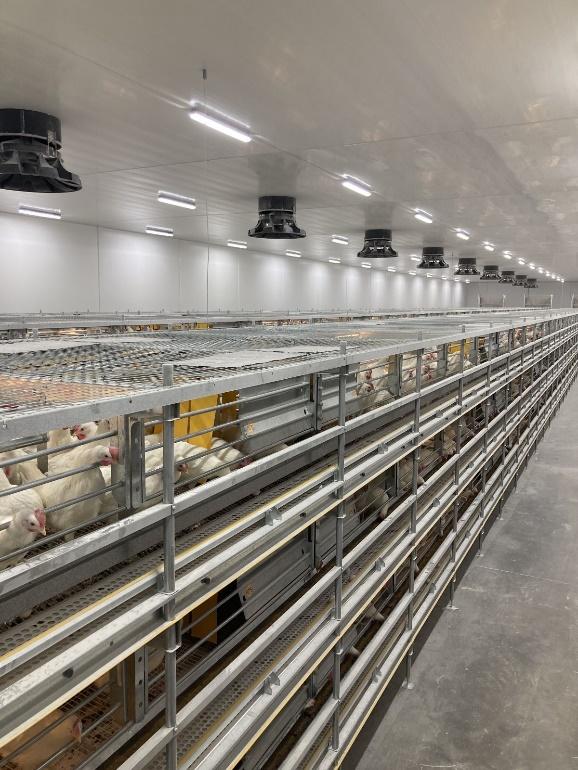 We were also responsible for integrating the Kaiser Poultry Equipment and Maximus Poultry House Controller with all the end devices in the facility, which included:
DOL intelligent climate sensors (temperature, humidity, light, CO

2

and NH

3

).

DACS Corna inlet ventilation fans

DACS MAGFAN-One exhaust ventilation fans and fresh air ventilation louvres,

Building LED and poultry nest lights

Poultry freshwater nipple drinking monitors

Poultry feeding system

Lubing egg handling belt conveyor

Graetz Manure handling conveyors
Why Choose Current Group
Current Group has a long history working with Hutterite Colonies in Alberta and Saskatchewan as an integrator of advanced agriculture production systems. Current Group is also a trusted electrical contractor chosen by agriculture solution providers like Kaiser Ag Solutions. They choose Current Group because of our experience in the agriculture industry, transparent cost reporting, and honest scheduling. During the project's design and implementation phases, we are always looking for ideas to make the installation easy to operate and maintain while selecting cost-effective electrical equipment and materials.
Are you planning to expand or upgrade your egg layer operation? Why not give us a call to discuss options and ideas to increase productivity.