Current Group is an electrical automation company focusing on electrical design, installation, automation, and maintenance services to the agricultural, industrial, and food & beverage industries in Western Canada.
Current Group was started in 2010 by BJ Baerg, who wanted to create an electrical service company to serve the needs of Linden Alberta and the surrounding area. The company is deeply rooted in the heart of agriculture country, serving family farms and local businesses alike. When servicing these customers, BJ and his team saw multiple opportunities to save power costs and improve the efficiency of farm operations by adding simple automation systems. This reputation quickly grew to other manufacturing and industrial customers in central Alberta, and the company soon became the "go-to" electrical service company.
The company now specializes in designing, building, and integrating electrical and automation systems to reduce your facility's operating costs and power consumption. We constantly look for new ways to optimize the manufacturing and production facilities we service. With our agnostic approach to technology and suppliers, you can be ensured we implement the best solution tailored to each unique challenge. Combining this with over a decade of experience across multiple industries in and around Western Canada is why our clients continue to call us to solve their next operational problem.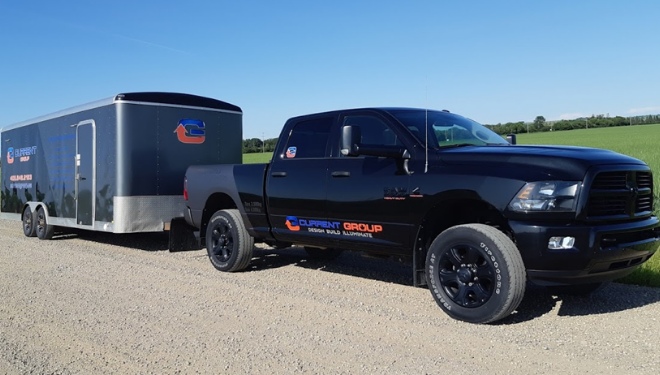 To be a trusted electrical service and automation partner for the agriculture, food processing, industrial, and equipment manufacturing industries.
Provide superior value to our customers with electrical design-build and automation services.
The following core values will guide Current Group's actions and decisions to ensure our customer's expectations are exceeded.
Current Group…
Is committed to total customer satisfaction by providing superior service and quality products.
Will provide creative and innovative solutions that are fit for purpose, bringing significant value to our customers.
Believes people are our greatest asset and will promote their health, safety, and personal growth through a comprehensive training program and by respecting their balance between work and home.
Will operate with ethical business practices and treat our customers, employees and suppliers with integrity and respect.
Will be a good corporate citizen, helping where we can, and is dedicated to environmental protection in all aspects of its business.
Everyone at Current Group is personally accountable for preserving and using these core values to guide their daily activities.  Management is committed to the continuous improvement of our services, products, and business processes to ensure that these values are maintained.
Environmental Stewardship
Our commitment to a sustainable environment is the essence of our existence as a company. Our primary focus is finding ways for customers to save power through automation. Our energy audits and equipment retrofit programs are not just good business; they are also the right thing to do for the environment. Our comprehensive maintenance programs help our clients increase efficiency throughout the entire asset lifecycle.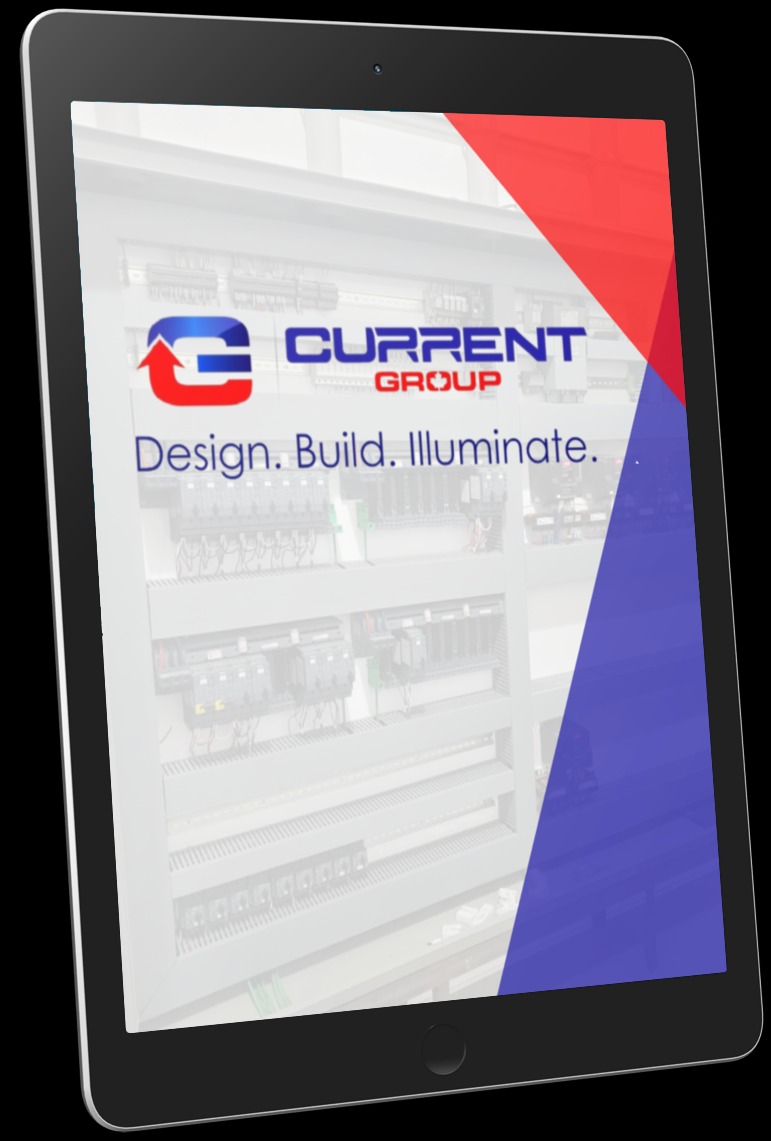 Find Out How Our Clients Save 10%+ On Labor By Implementing Our Easy-To-Use Systems...
...Without shutting down for weeks during commissioning