Helping Agricultural Facilities Grow with Automated Electrical Systems
Efficient Electrical Automation for Food & Beverage Processing Plants
Powerful Electrical Systems for Reliable Equipment Manufacturing
Electrical Design for Industrial Production & Manufacturing
Industrial Electrical Design, Installation, Maintenance and Automation
Electrical Design & Installation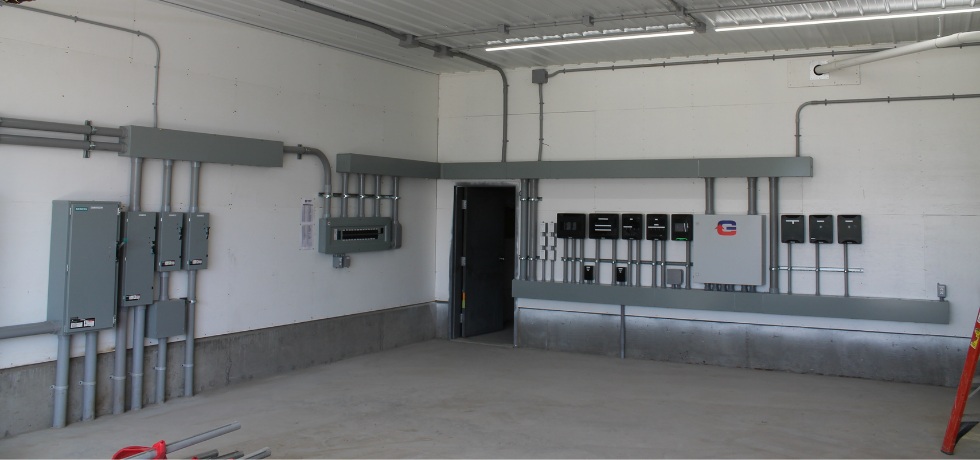 Use Our Electrical Design & Installation Services to Turn Your Ideas into Reality
Whether it is basic equipment upgrade and resizing needs, or something in a touch more complex, such as improvements to your power supply or a complete overhaul in your lighting conditions, we can design and manufacture equipment to necessary specifications.
Electrical Automation Solutions
Save Costs, Time and Power with Fully Automated Electrical Systems.
Industrial, manufacturing, food processing plants, and agricultural businesses call Current Group for our complete scope of electrical, controls and automation throughout Western Canada.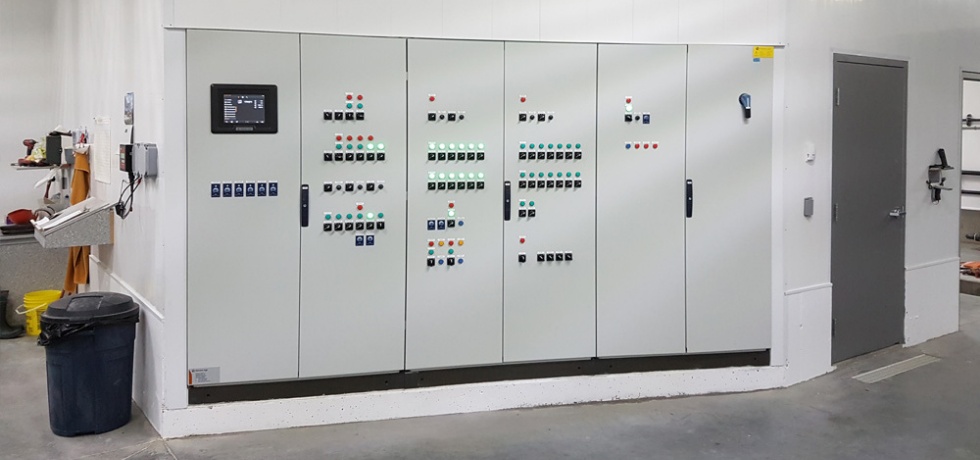 Custom Control & Electrical Panels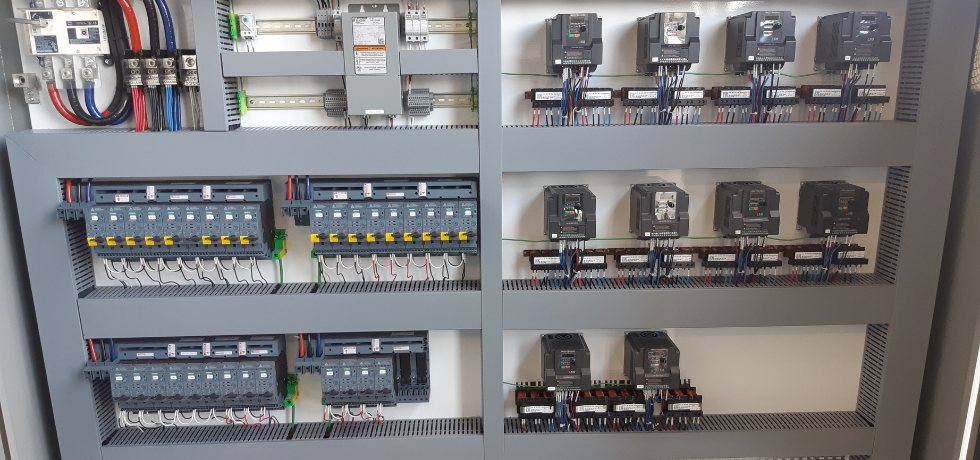 Custom Designed Electrical Panels
Current Group designs and installs PLC control panels, VFD panels, MCC panels, and more. Integrating a control panel custom to your needs and automated processes ensures that your facility runs smoothly and maintains productivity.
Electrical Maintenance Saves You Time, Costs and Downtime.
Whether it is a problem that requires a more standard fix, such as the repair or wholesale replacement of faulty equipment, basic troubleshooting and repair tips, or it is regular preventative maintenance, Current Group is ready to work with you.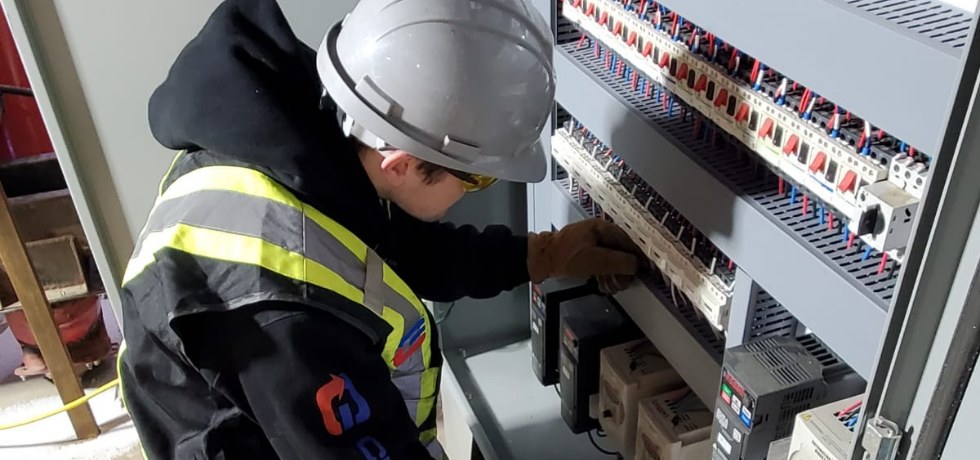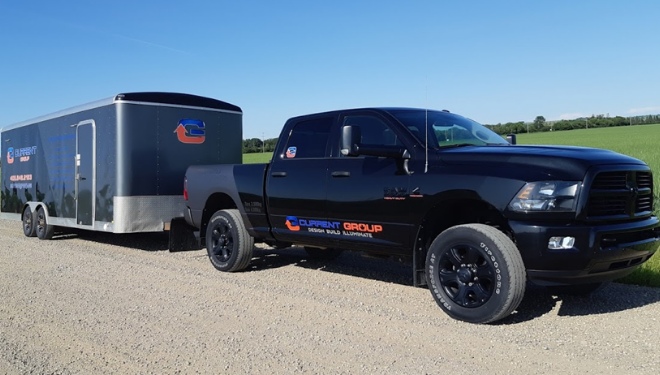 Current Group is an electrical automation company focusing on electrical design, installation, automation, and maintenance services to the agricultural, industrial, and food & beverage industries in Western Canada.
Current Group was started in 2010 by BJ Baerg, who wanted to create an electrical service company to serve the needs of Linden Alberta and the surrounding area. The company is deeply rooted in the heart of agriculture country, serving family farms and local businesses alike. When servicing these customers, BJ and his team saw multiple opportunities to save power costs and improve the efficiency of farm operations by adding simple automation systems. This reputation quickly grew to other manufacturing and industrial customers in central Alberta, and the company soon became the "go-to" electrical service company.
"BitCrude is a revolutionary proprietary process that uses a first-of-its-kind electric DRU (Diluent Recovery Unit) to create a solid form of crude oil that is safe for transport. We engaged Current Group to work with us on the automation and electrical portions of our patented process. We have found the team to be skilled, communicative, and fair-minded. The work that they have done for BitCrude was completed with precision and with "out of the box" thinking. BJ is adamant that their team will surpass what is asked of them to ensure your project is a success and will make sure you feel that way!! If you need a team to work with you to facilitate your needs in automation and electrical I would certainly recommend the team at Current Group."
"BJ and his staff have been very courteous and professional in all our interactions. Unbelievable company! Extremely knowledgeable, Always smiling, down to earth, eager to help customers with anything. "
"Because of initial construction delays the deadline came even sooner than originally thought. I am pleased to write that all electrical work was done in a very professional and timely matter. The way they had material on site and the way they kept track of on site stored material was something I had not run in to before and is something most companies could learn from. Needless to say we are very pleased to highly recommend Current Electrical for their professional workmanship, work ethics and courtesy."
"BJ Baerg (Current Electrical Group) has currently been working on several projects and maintenance tasks at Tigersul products over the last 18 months and I have found them to be very competent and committed to doing it right first time attitude. They have at times gone beyond what was required and on critical breakdowns at the plans when called upon, have been there within the hour any time of the day or night without hesitation."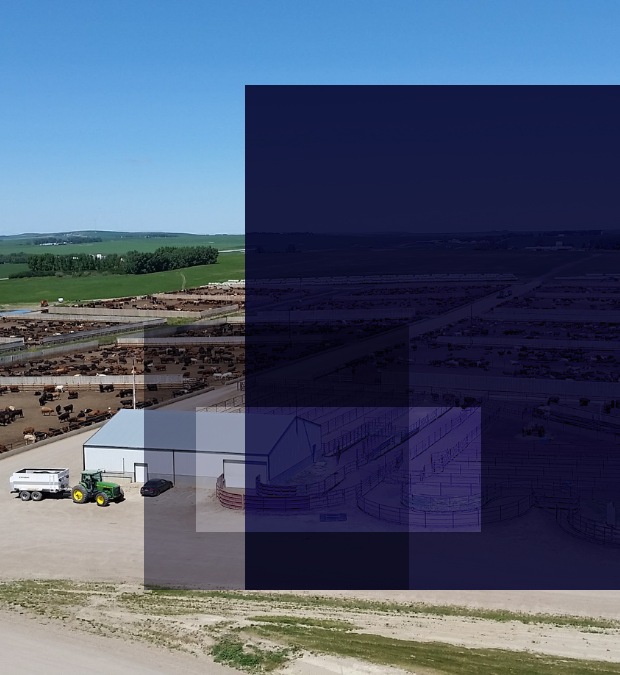 Get A Quote Today and Receive A Case Study!
Find out how our clients save 10%+ on labour by implementing our easy-to-use systems, without shutting down for weeks during commissioning.