The Problem
Well Industries Inc. drills high-volume water wells to supply central and northern California agriculture operations.  Some wells are 1000 feet deep and use large electric submersible pumps (ESPs).  These multi-stage centrifugal pumps require 500 to 700 horsepower (HP) motors and supply between 1000 to 4000 gallons per minute of water.
Their biggest problem on this job was sourcing a large-capacity variable frequency drive (VFD) to handle these high horsepower motors with a short delivery.  They had a project with a tight deadline and were looking for an electrical contractor capable of designing the system, sourcing the equipment, and building the VFD control panel.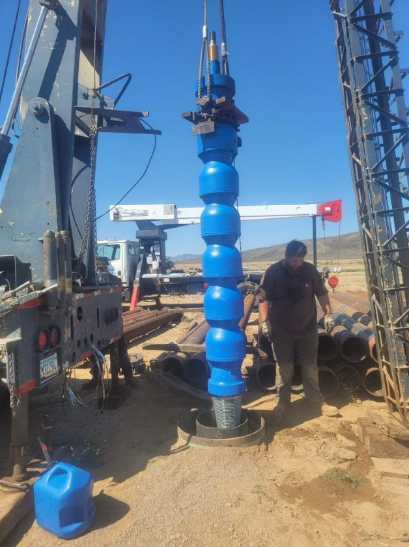 The Solution
Current Group took on the challenge and found Yaskawa, a VFD manufacturer, with a short delivery.  The VFD was housed within an electrical control panel that included:
Incoming power isolation switch.

Circuit breakers.

Control transformer for control supply.

Thermostat-controlled cooling fans.
A VFD display providing operator access to the parameters of the downhole pump.
The Services Provided
Current Group also provided these services to complete the job.
System design complete with a

VFD control panel wiring diagram
Control panel

assembly

Testing of the

electrical control panel

and automation equipment.

Electrical

CSA certification

to Model Code SPE-1000

Transportation of the VFD control panel from Alberta to California